Dame Wiggins of Lee was a worthy old soul,
as e'er threaded a nee-dle, or wash in a bowl;
She held mice and rats in such antipathy,
That seven fine cats, kept Dame Wiggins of Lee.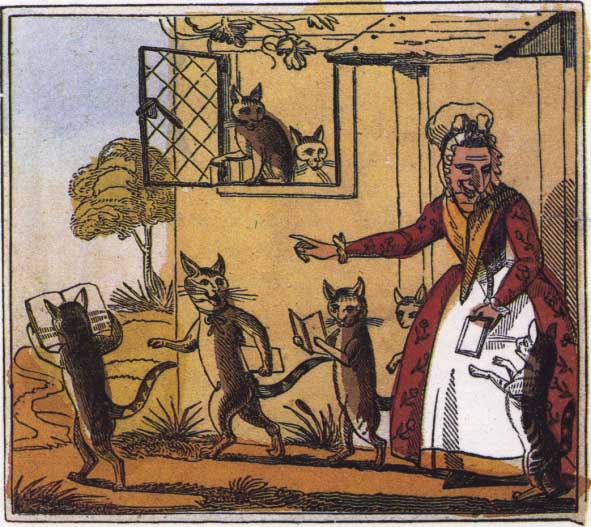 The rats and mice scared by this fierce whiskered crew,
The poor seven cats soon had nothing to do;
So, as any one idle, she ne'er loved to see,
She sent them to school, did Dame Wiggins of Lee.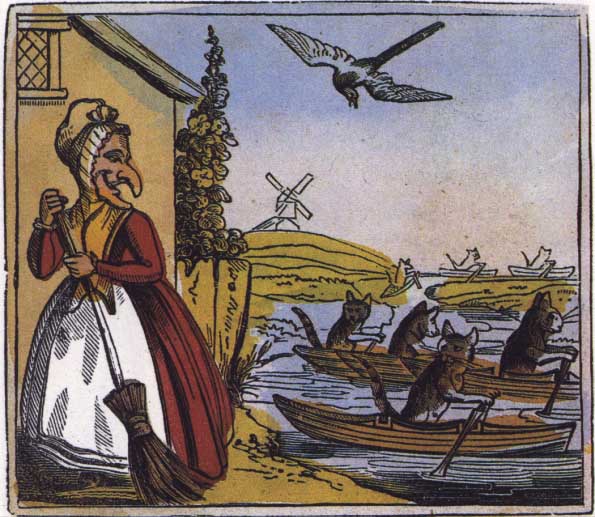 But soon she grew tired, of living alone,
So she sent for her cats, from school to come home;
Each rowing a wherry, returning you see;
The frolic made merry Dame Wiggins of Lee.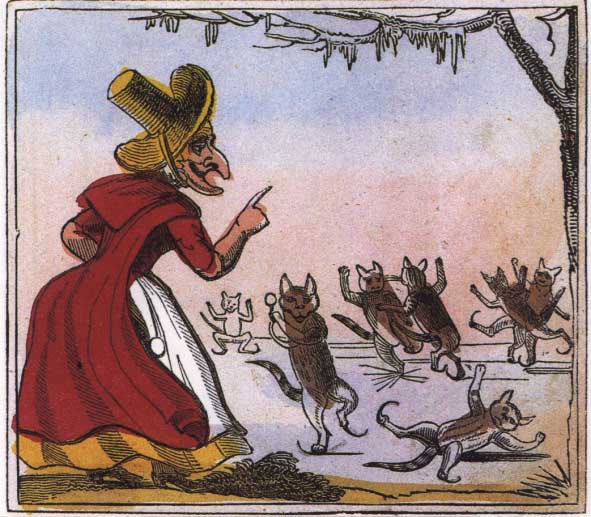 To give them a treat, she ran out for some rice;
When she came back, they were skating on ice;
'I shall soon see one down, aye, perhaps two or three,
I'll bet half-a-crown,' said Dame Wiggins of Lee.

While, to make a nice pudding, she went for a sparrow,
They were wheeling a sick lamb, home , in a barrow.
'You shall all have some sprats, for your humanity,
My seven good cats,' said Dame Wiggins of Lee.

While she ran to the field, to look for its dam,
They were warming the bed, for the poor sick lamb;
They turned up the clothes, as neat as could be;
'I shall ne'er want a nurse,' said Dame Wiggins of Lee.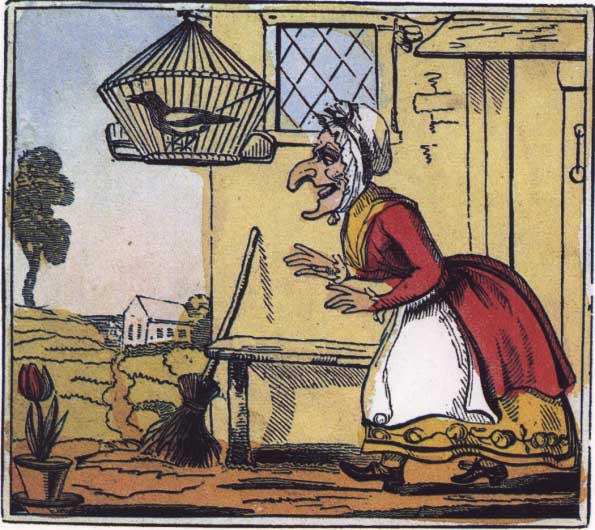 She wished them good night, and went up to bed;
When lo! in the morning, the cats were all fled.
But soon, what a fuss! 'Where can they all be?
Here, pussy, puss, puss!', cried Dame Wiggins of Lee.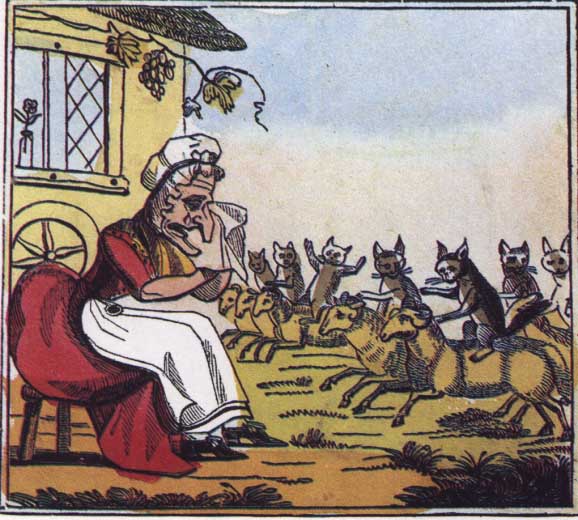 The Dame's heart was nigh broke, so she sat down to weep;
When she saw them come back, each riding a sheep.
She fondled and patted, each purring Tom-my:
'Ah! Welcome my dears,' said Dame Wiggins of Lee.

The Dame was unable, her pleasure to smother,
To see the sick lamb, jump up to his mother;
In spite of the gout, and a pain in her knee,
She went dancing about, did Dame Wiggins of Lee.

The Farmer soon heard, where his sheep went astray,
And arrived at Dame's door, with his faithful dog Tray.
He knocked with his crook, and, the stranger to see,
Out of window did look, Dame Wiggins of Lee.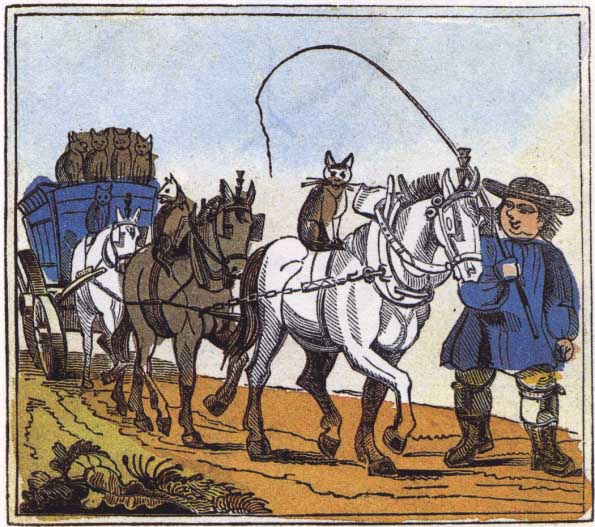 For their kindness he had them, all drawn by his team,
and gave them some field-mice, and raspberry cream;
Said he, 'All my farm, you shall presently see,
For I honour the cats, of Dame Wiggins of Lee.'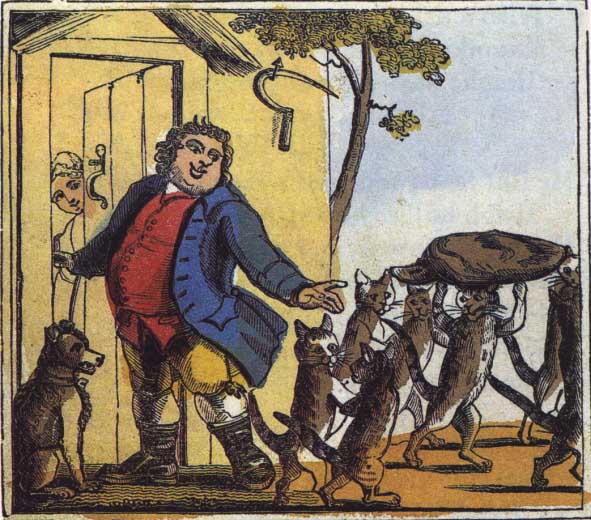 For the care of his lamb, and their comical pranks,
He gave them a ham, and abundance of thanks.
'I wish you good day, my fine fellows, ' said he;
'My compliments, pray, to Dame Wiggins of Lee.