How Mr. Peter Piper Was Induced to Join in a Bear-hunt
Near Burhampoor, Bengal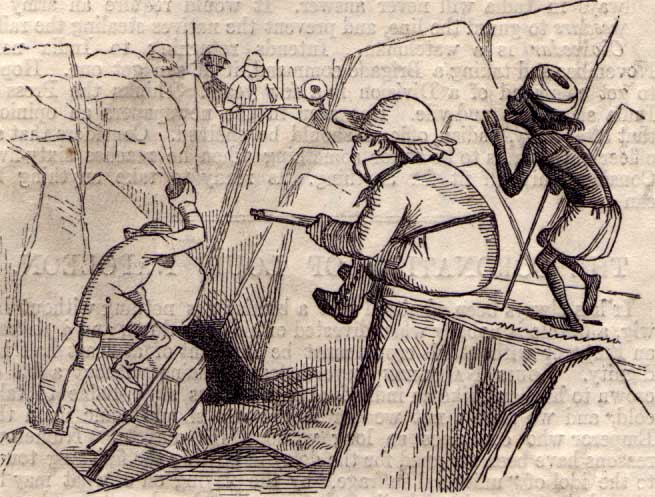 Mr. Peter Piper takes up what he considers to be a 'first-rate' position'. The firework is about to be thrown into the den of the bear - moment of intense exitement.
Sudden and unexpected appearance of a bear in the wrong direction. Mr. Peter Piper begins to think his position rather inferior than otherwise.
But - nothing daunted - he grapples manfully with his ferocious antagonist, and a terrific struggle ensues.
In due course of time Mr. Peter Piper and the ferocious antagonist arrive at the bottom of the ravine, in a very dilapidated and exhausted condition.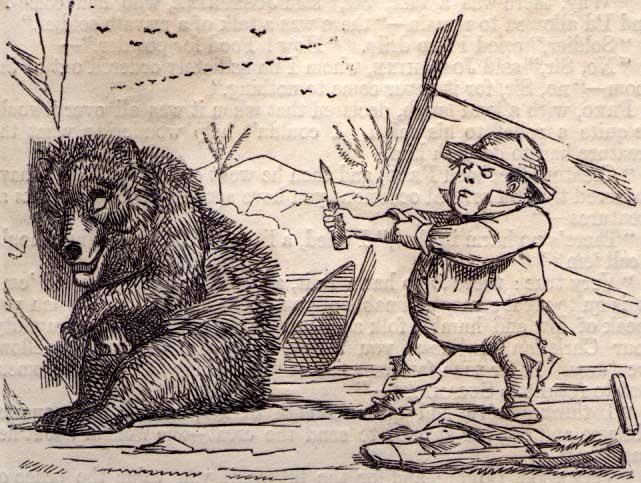 Having collected his scattered senses, Mr. Peter Piper is determined to subdue the monster or 'perish in the attempt'. He prepares to renew the conflict.
A desperate struggle ensues and Mr. Peter Piper is on the point of 'perishing in the attempt', when a timely shot from his trusty syce alters the position of affairs.