andybleck.de
Comic Festival Drawings
---
(Click on any picture to get back to the Index)
Hamburg 'Heftich' 2002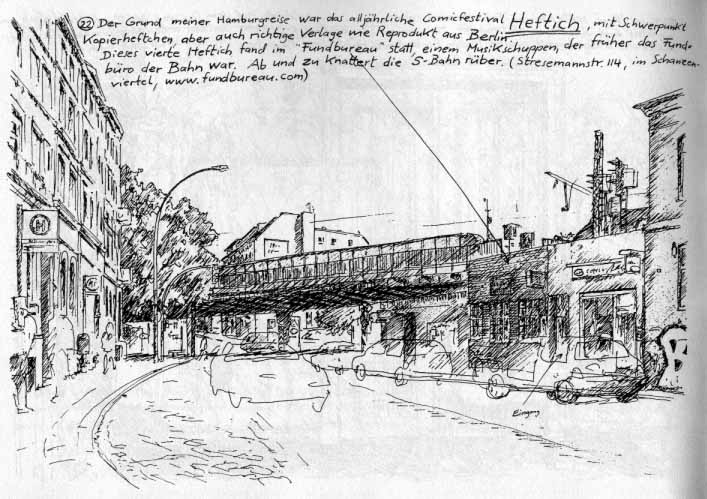 Heftich Minicomics Festival - which took place in this nightclub under the bridge. (see arrow)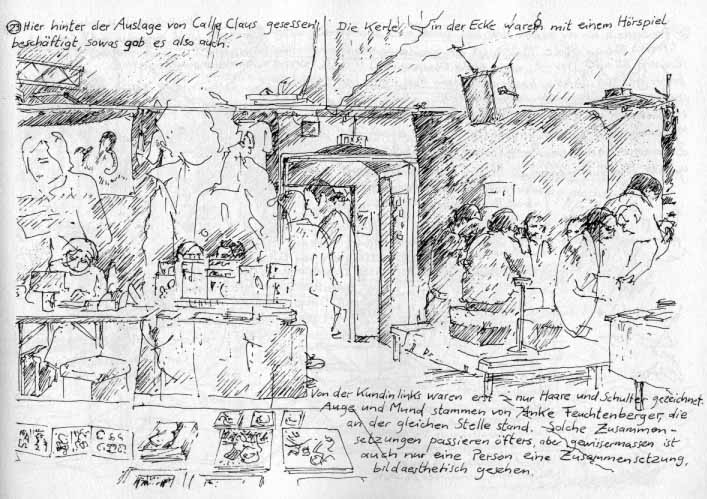 Tables with selfpublished comics and visitors.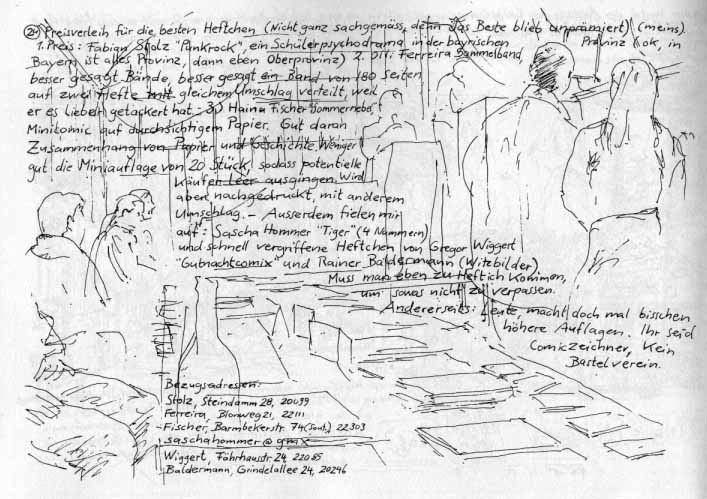 Prizes for best comic. My anthology 'Shtumm' got nothing.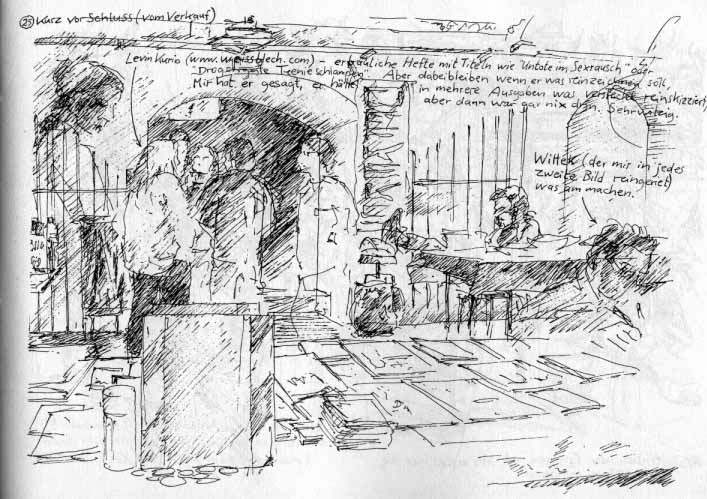 Nearly at the end of the selling bit. Afterwards, there was some loud music: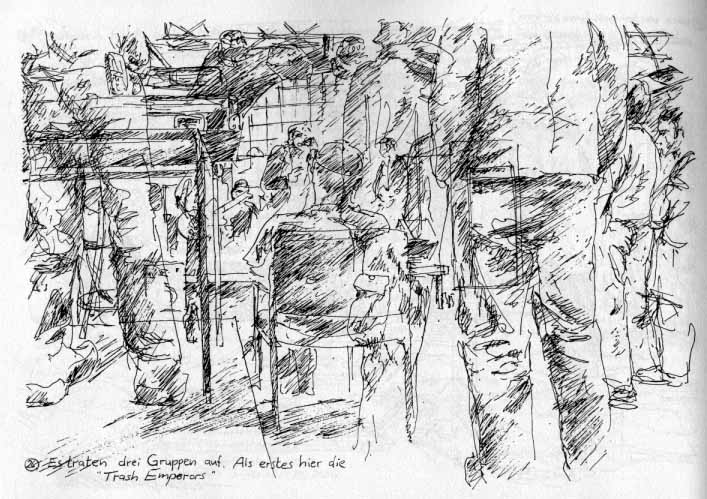 Trash Emperors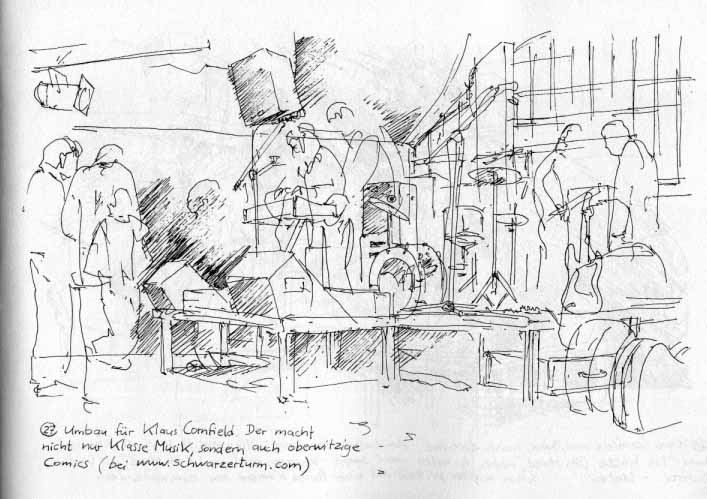 Klaus Cornfield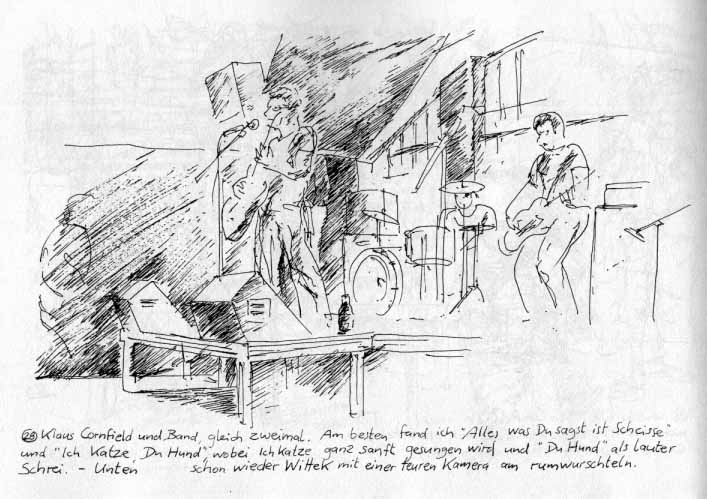 Klaus Cornfield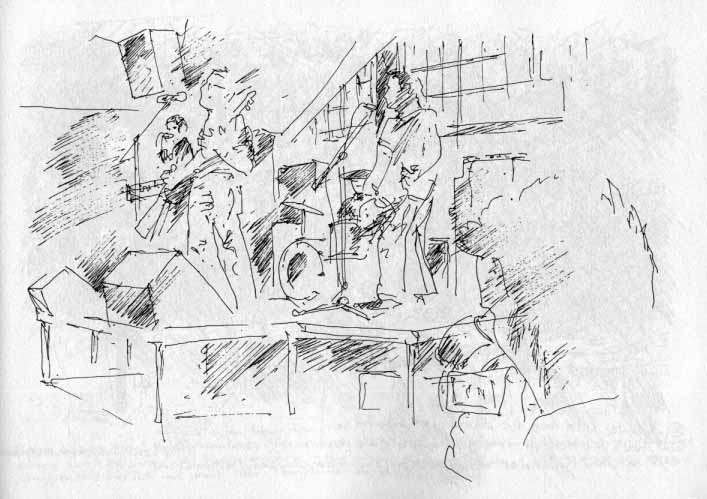 Klaus Cornfield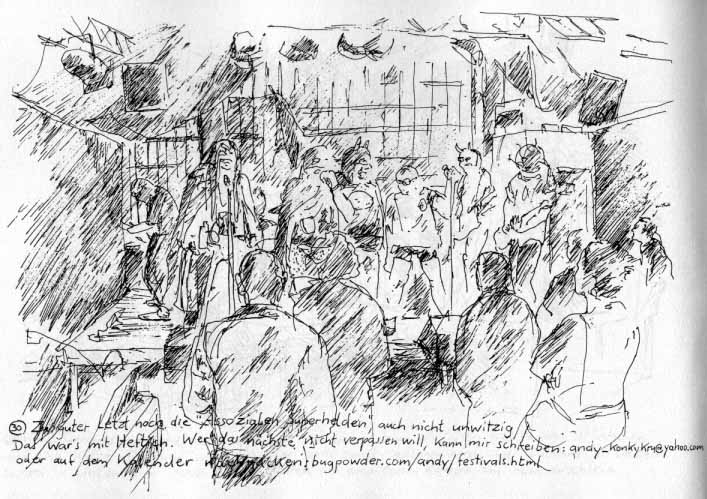 'Die Assozialen Superhelden' dressed up as superheroes (held-hero)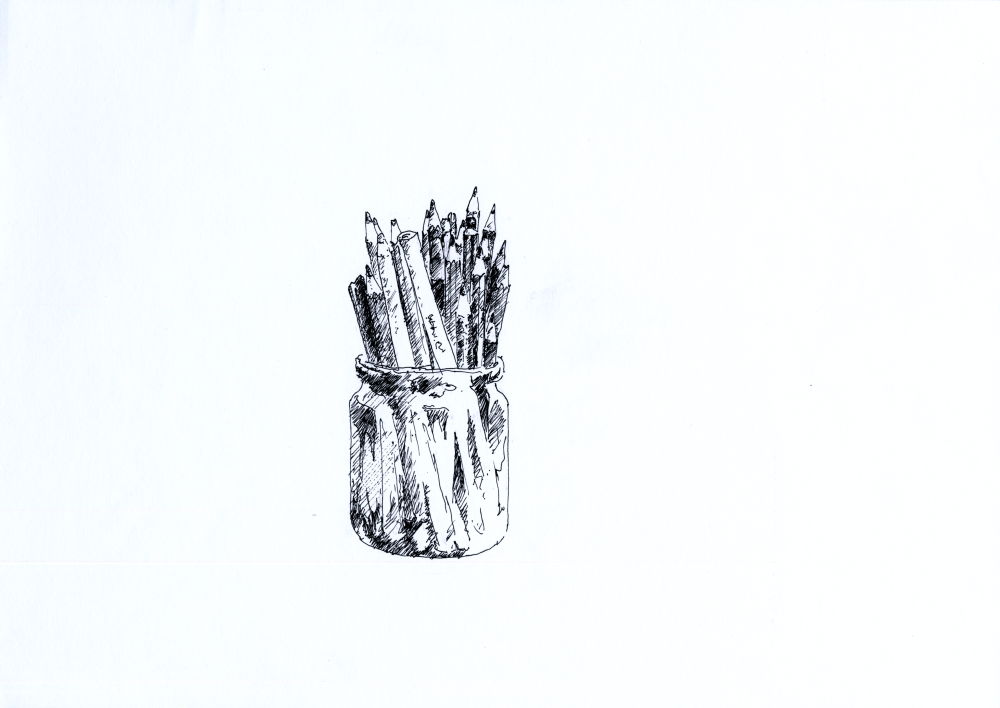 Calle Claus pencil glass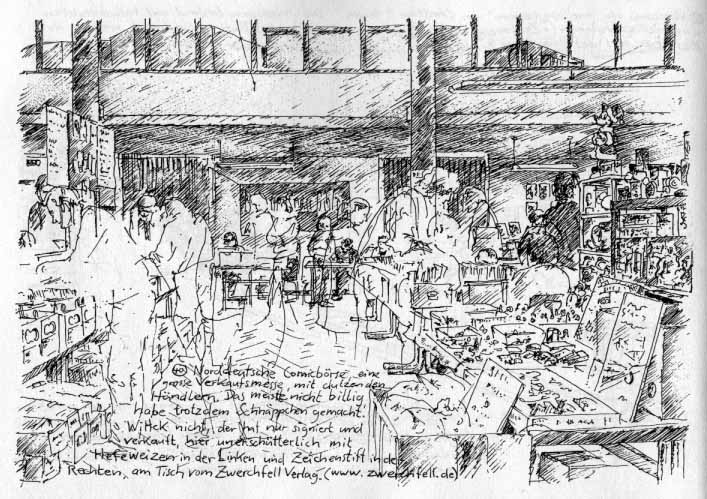 'Norddeutsche Comic Messe', a very large comic mart.
Heftich 2001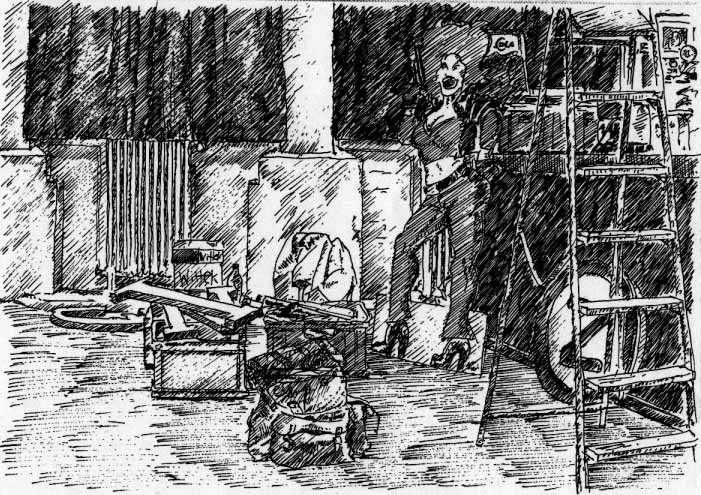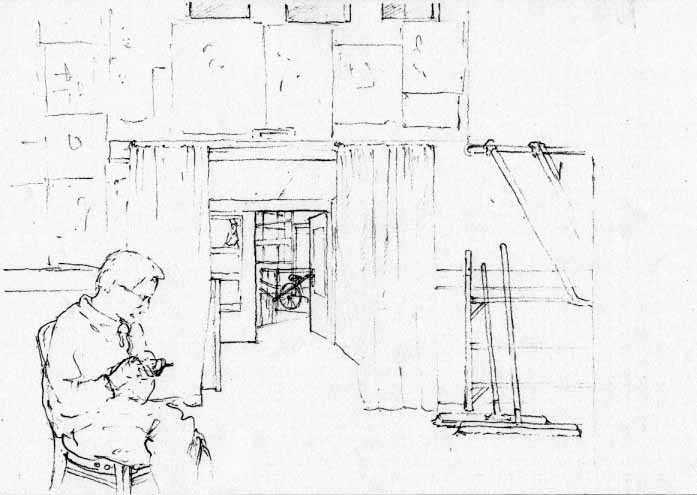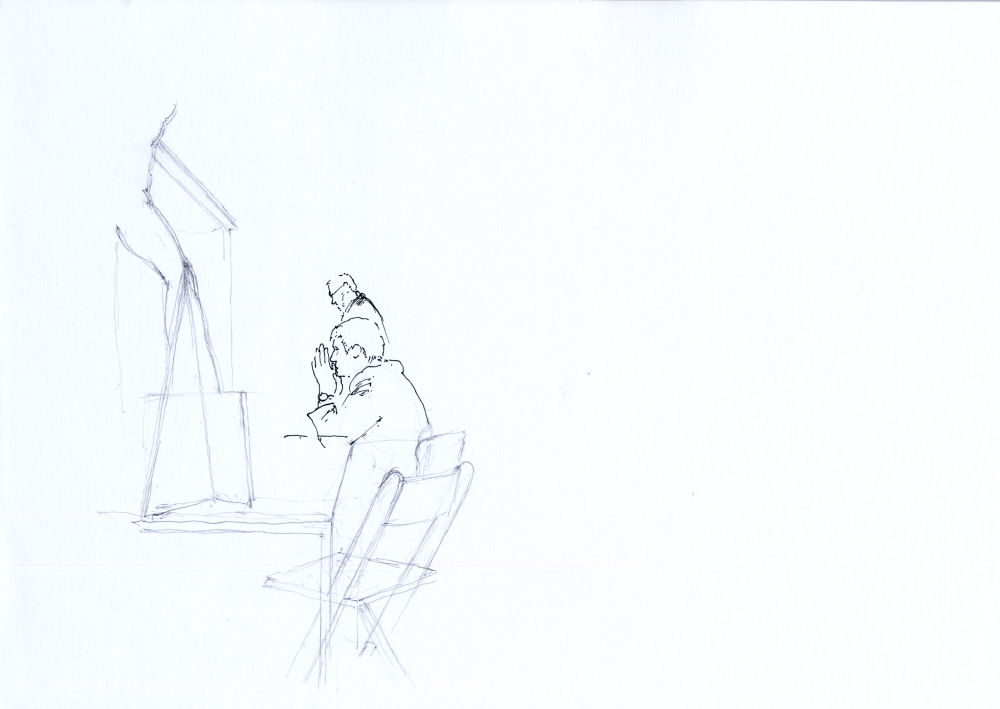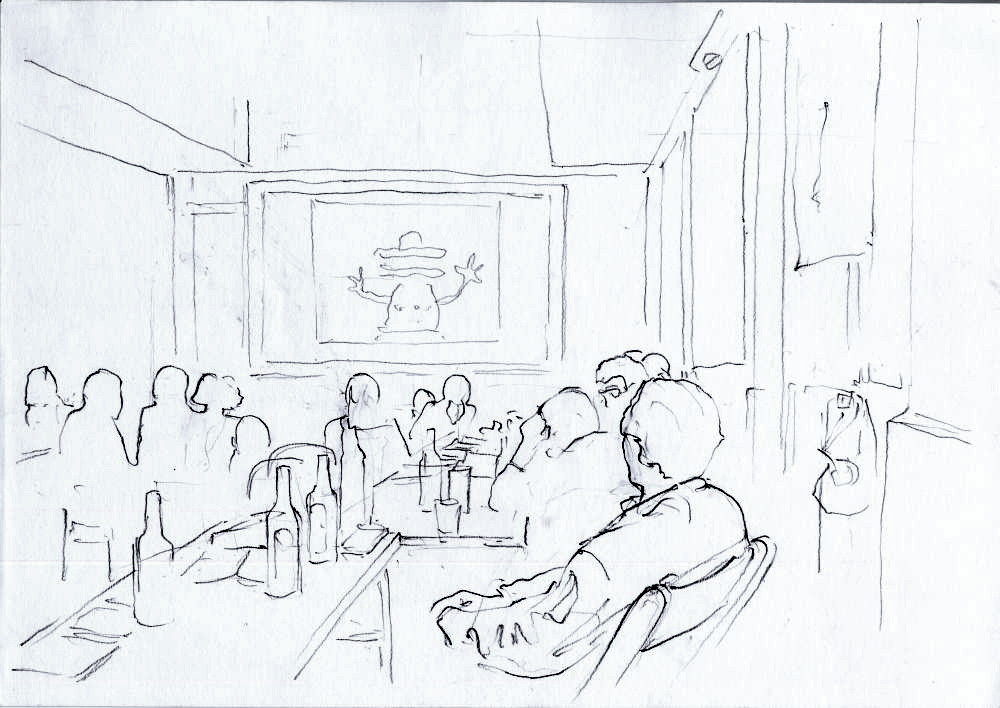 ---
Heftich 1999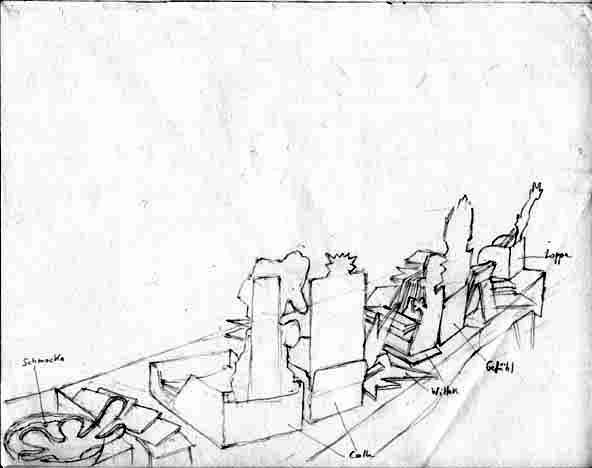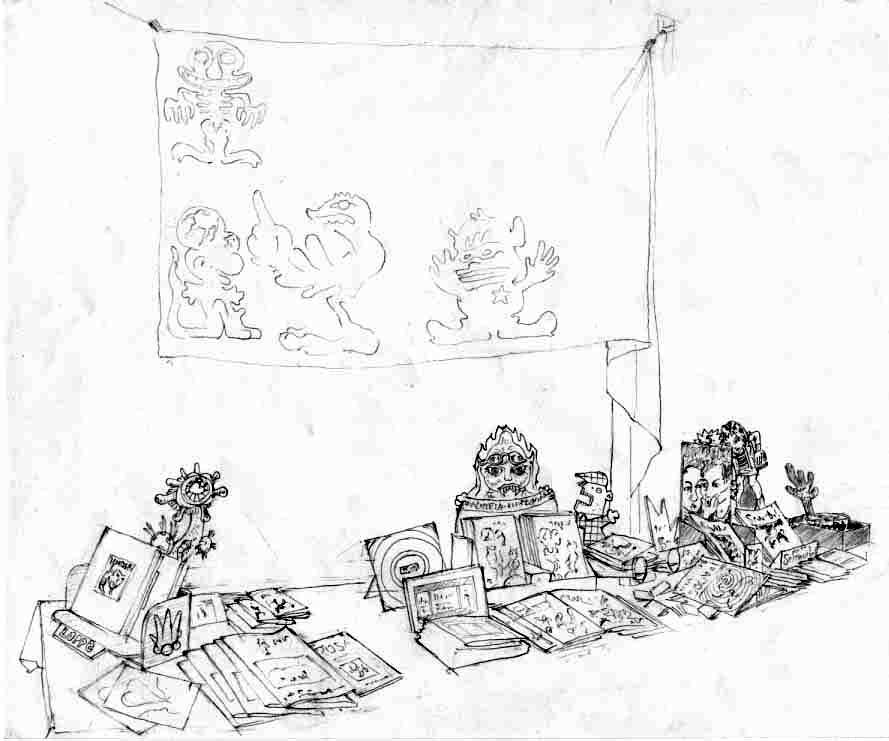 Diese Zeichnungen während dem Auftritt von Fil gemacht, weil ich dachte 'deutscher Komiker? Naja'.
Als ich spaeter mitgekriegt hab wie gut der ist, hab ich mich natürlich geärgert, aber jetzt bin ich doch froh die Zeichnungen gemacht zu haben.
Die Figuren oben (weisse Farbe auf rotem Stoff) waren übrigens von mir.
---
andybleck.de
Comic Festival Drawings